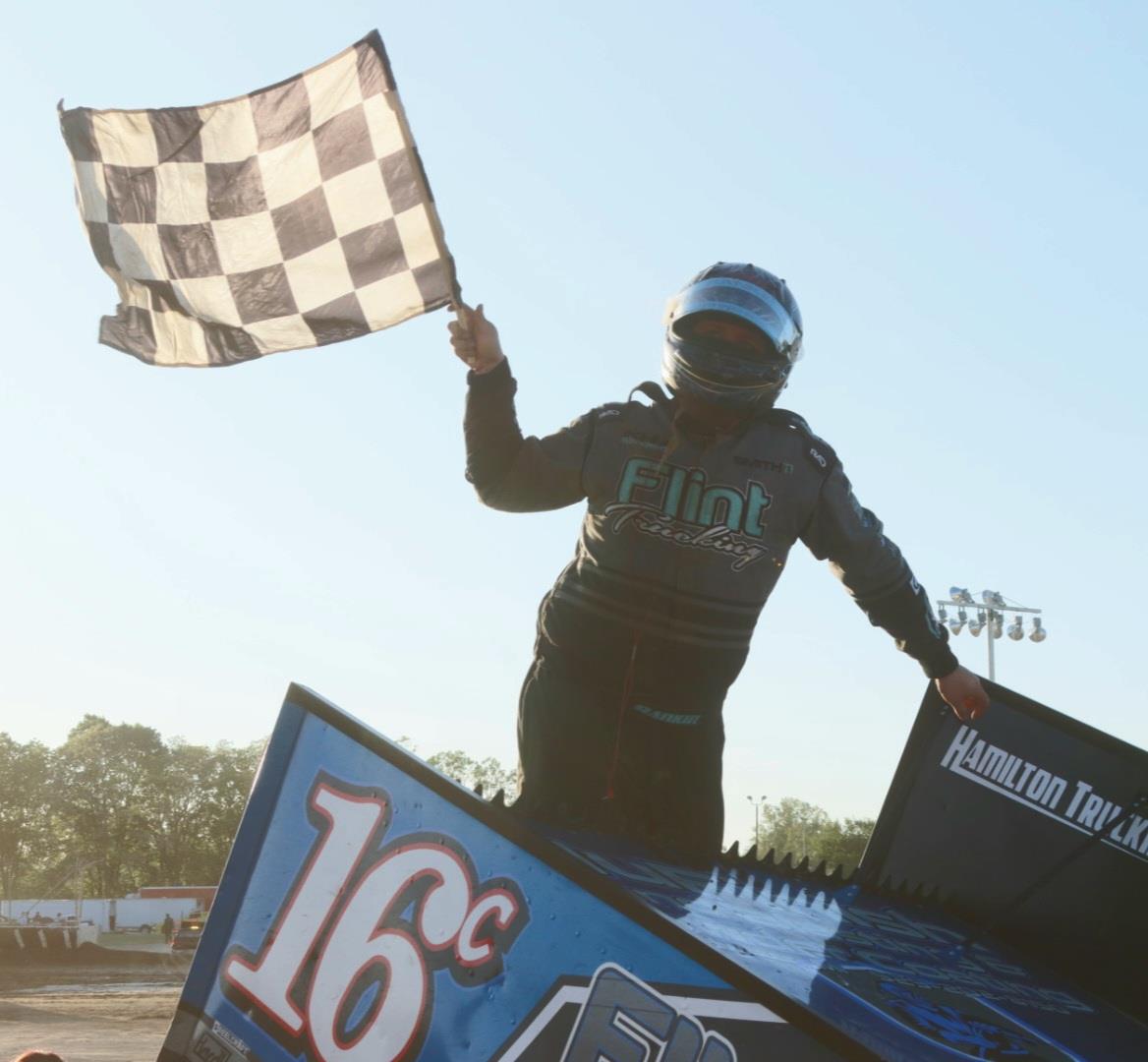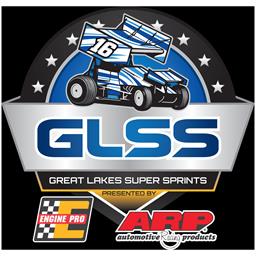 5/26/2023
GLSS-Great Lakes Super Sprints
---
RANKIN RUNS AWAY WITH 24TH ANNUAL "RUN FOR THE RABBIT"
Elida, OH - A memorial race that celebrates and honors fellow sprint car driver Travis Miller, took a week and 2 races to complete! The 24th Annual "Run for the Rabbit" was scheduled for May 19th and started that night. Getting qualifying and heat races in, the skies opened up and washed out the night.
With the NRA Sprint Invaders already scheduled for May 26th, it was decided to Run for the Rabbit first and then go into the rest of the program. Tylar Rankin (Coldwater, MI) took advantage of his pole position and ran away from the rest of the field. Giving Rankin his first ever NRA/GLSS win.
Adam Cruea (Troy, OH) drove from 20th place to finish 12th earning him the Hoosier Racing Tire Hard Charger. Mike Keegan (Fremont, OH) was selected as tonights Engine Pro Lucky Dog Award.
Our next race for the North Division of GLSS is Crystal Motor Speedway on Saturday, May 27th, then back to Waynesfield Raceway Park for a South Division race on Sunday, May 28th.
Thank you to our sponsors who are the ones that allow us to a great show to your local tracks. Please help us by supporting the sponsors listed below….
PErfit Corporation
Engine Pro & ARP Racing
Hoosier Racing Tires
Beacon & Bridge Markets
Operating Engineers Local 324
Engler Machine & Tool
Home Pro Roofing
Jim Coffey and Sons Plumbing & Heating
Howard Johnsons by Wyndham
Specialty Fuels & Logistics
Environmental Waste & Recovery Service
Precision Engine Works
TC Power Sports
Percision Engine Works
Media Results for 5/19/2023 at Limaland Motorsports Park - Lima, OH
Great Lakes Super Sprints 23 Entries
Engine Pro A Feature 25 Laps | 00:24:10.070
16C-Tylar Rankin[1]; 2. 22M-Dan McCarron[2]; 3. 23-Devon Dobie[3]; 4. 11G-Luke Griffith[5]; 5. 11H-Caleb Harmon[7]; 6. 17-Jared Horstman[4]; 7. 7C-Phil Gressman[6]; 8. 24D-Danny Sams III[10]; 9. 2-Kyle Sauder[11]; 10. 24-Kobe Allison[9]; 11. 73C-Cody Fendley[13]; 12. 83-Adam Cruea[20]; 13. 71H-Max Stambaugh[21]; 14. X-Mike Keegan[8]; 15. 66-Chase Dunham[16]; 16. 49I-John Ivy[14]; 17. 20I-Kelsey Ivy[15]; 18. 12B-Luke Hall[18]; 19. (DNF) 0-Brayton Phillips[12]; 20. (DNF) 2B-Noah Dunlap[17]; 21. (DNF) 31-Jac Nickles[19]; 22. (DNS) 5J-Jake Hesson; 23. (DNS) 10TS-Tyler Schiets
Engler Machine & Tool Heat 1 8 Laps | 00:03:46.000
11G-Luke Griffith[2]; 2. 17-Jared Horstman[4]; 3. 11H-Caleb Harmon[1]; 4. 24D-Danny Sams III[3]; 5. 73C-Cody Fendley[5]; 6. 49I-John Ivy[6]; 7. 83-Adam Cruea[8]; 8. 31-Jac Nickles[7]
Howard Johnson's Heat 2 8 Laps | 00:03:09.000
22M-Dan McCarron[2]; 2. 7C-Phil Gressman[4]; 3. X-Mike Keegan[5]; 4. 2-Kyle Sauder[6]; 5. 5J-Jake Hesson[1]; 6. 20I-Kelsey Ivy[7]; 7. 2B-Noah Dunlap[8]
PERfit Corporation Heat 3 8 Laps | 00:04:31.000
16C-Tylar Rankin[1]; 2. 23-Devon Dobie[4]; 3. 24-Kobe Allison[5]; 4. 0-Brayton Phillips[7]; 5. 10TS-Tyler Schiets[6]; 6. 66-Chase Dunham[2]; 7. 12B-Luke Hall[3]
Ti22 Performance Fast Qualifying | 00:02:02.000
17-Jared Horstman, 00:12.445[3]; 2. 7C-Phil Gressman, 00:12.447[9]; 3. 23-Devon Dobie, 00:12.501[11]; 4. 24D-Danny Sams III, 00:12.552[18]; 5. 71H-Max Stambaugh, 00:12.610[1]; 6. 12B-Luke Hall, 00:12.624[4]; 7. 11G-Luke Griffith, 00:12.626[23]; 8. 22M-Dan McCarron, 00:12.632[2]; 9. 66-Chase Dunham, 00:12.654[12]; 10. 11H-Caleb Harmon, 00:12.667[7]; 11. 5J-Jake Hesson, 00:12.671[5]; 12. 16C-Tylar Rankin, 00:12.762[20]; 13. 73C-Cody Fendley, 00:12.827[6]; 14. X-Mike Keegan, 00:12.828[13]; 15. 24-Kobe Allison, 00:12.871[21]; 16. 49I-John Ivy, 00:12.887[17]; 17. 2-Kyle Sauder, 00:12.946[19]; 18. 10TS-Tyler Schiets, 00:12.947[8]; 19. 31-Jac Nickles, 00:13.001[10]; 20. 20I-Kelsey Ivy, 00:13.111[14]; 21. 0-Brayton Phillips, 00:13.143[15]; 22. 83-Adam Cruea, 00:13.149[22]; 23. 2B-Noah Dunlap, 00:13.300[16]
---
Article Credit: Barry M. Marlow
Submitted By: Barry Marlow
Article Media
Back to News