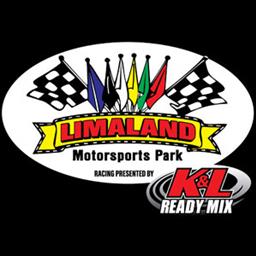 12/7/2017
Limaland Motorsports Park
---
Limaland Motorsports Park 2018
Limaland Motorsports Park will be opening our 83rd year of racing on Friday, April 20, 2018, and completing the season on Friday, August 11, 2018, with the 2018 Season Celebration Night.
A complete 2018 schedule will be released within the next couple of weeks as soon as sanction agreements are received.
Limaland Motorsports Park is pleased to announce that Mr. Dan Kelly will be the Track Competition Director for the 2018 racing season.
We are also excited that Mr. Gene Frankart will stay involved with Limaland Motorsports Park as a track consultant for 2018.
The management and staff at Limaland Motorsports Park wants to wish everyone a very Merry Christmas and Happy New Year!
Let's all have a great 2018 racing season.
Back to News